We're throwing another Free 103-3 Country Pickin Party at Hop Springs in Murfreesboro!
November 7 with Walker Hayes, Conner Smith and Laci Kaye Booth…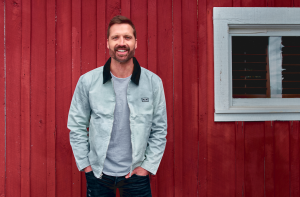 Monument Records recording artist, Walker Hayes, is a singer/songwriter originally from Mobile, Alabama.
His debut album boom., co-produced by multi-GRAMMY Award winning producer and songwriter Shane McAnally, led Billboard to call his music "personal, soul-bearing storylines; rolling rhymes; and Macklemore-like cadence."
Hayes has performed his music to national audiences on Good Morning America and The Today Show and joined the likes of Kelsea Ballerini, Dan + Shay, Thomas Rhett, and Old Dominion on tour. In January 2019, he set out on his headlining, Dream On It tour selling out venues across the country.
"I don't wake up in the same mood every morning" says Hayes. "Sometimes I want to be loud and have fun, sometimes I feel more sentimental or introverted. I think we're all a little bit like that, especially after this last year, so that's what you see on this EP."
"The fact that artists like Jake Owen, Carly Pearce and one of my songwriting heroes Lori McKenna believed in these songs enough to jump on board, only validates that being honest and true to who I am was the right thing to do, and their confidence means the world to me" he continues.
His current single Fancy Like is featured in an Applebee's TV commercial.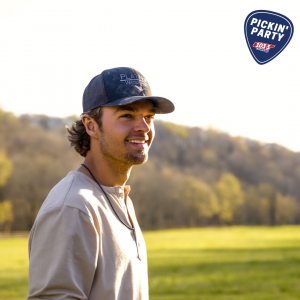 Conner Smith was born to write songs. His mother interviewed songwriters as part of her work when he was a small child; he remembers being in her office, transfixed, listening to the tapes of the people most music lovers never saw telling the stories of where the songs came from. By the time he was 6, he was writing his own. By the time he was 9, he'd signed to BMI as a writer.
Being so immersed in songs and where they came from, the 20-year old Nashville native is the rarest of all things: a songwriter from the inside out. You can hear it in the old school lyric twist in "Learn From it"; you can feel it in the wanting so much more than the surface in "Tennessee," both available now.
While working with Ashley Gorley and Zach Crowell as a Junior and Senior in high school, the pair encouraged him to still "finish school." So, Smith spent his teenage years leading a double life: Student in the morning, working songwriter from noon on. His dream turned into real life – giving his sweeping country songs show the maturity and insight of an old soul discovered early, then given the time, tools and opportunity to master their craft as a seasoned writer and not just one more kid shuffling from writing appointment to writing appointment.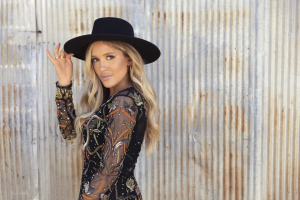 ‍While America may have come to know and love Laci Kaye Booth on the American Idol stage, that's not where her story starts. It starts on her grandma's back porch, having karaoke contests with her family. And now, some 15 years later, Booth is gearing up for her debut release and preparing to make her unmistakable mark on Country music.
After a few of those family karaoke sessions, Booth wrote her first song at just 9 years old and spent the years after getting to know her truly unique voice. She recorded her first independent record at 18 and played weekend gigs around Texas in her teens and 20's. Then, she prayed.
"My whole life, I prayed and I wished for this to happen. I prayed for it every night, and every time I'd blow out my candles on my birthday cake, I'd wish for it. In my heart of hearts, this is exactly what I always wanted," the Nashville newcomer says.
Booth's hometown of Livingston is the epitome of a small Texas town — population 5,000 – where everybody knows everybody. So, her upbringing was the stuff Country songs are made of. Especially when it comes to her vocal and songwriting influences.
"I was raised on old school Country music, so I listened to a lot of great, classic artists like Merle Haggard. But what I found myself obsessing over was Stevie Nicks and Norah Jones. They both had so much influence on the way that I sing. I never had voice lessons, I just tried to learn from what I heard from the artists I liked," she says, adding that she first started to appreciate her raw and velvet-like sound as a teenager. "But I never thought that my soft, smoky voice was good enough. Until now."
Describing her sound as "dreamy Country," Booth was once told she was like 'the Lana Del Rey of Country music'. The comparison was more than a huge compliment, it felt spot on. It was her intent – and one she's been relentlessly adamant about – to be an identifiable voice in Country music. One that makes you turn the volume all the way up, because you've simply never heard anything like her before. Her unique sound is exactly what drew multiple record labels around town to the young artist.
Booth says that her recent move to put down roots in Nashville was as intimidating as it was welcoming. It was a leap of faith she made after American Idol, because the show gave her more confidence and a thicker skin. "It was kind of a boot camp for what I'm doing now: the long nights and the early mornings, learning to appreciate the people around you, and absorbing every lesson along the way."
Much like her vocals were influenced by certain artists, so was Booth's songwriting. Starting with The Chicks. "I listened to them nonstop, and I was always singing every word in the passenger seat. Songs like 'You Were Mine.' I still get chill bumps when I hear that one." Along with The Chicks, Booth also found stylistic inspiration in the way lyrics and melodies were crafted for Miranda Lambert, Martina McBride, Shania Twain, Jo Dee Messina. But still, she recalls that when she first moved from Texas to Nashville, she didn't have complete faith in her ability to write a great song. Though she had written songs on her own growing up, she had not experienced writing with other people which is a completely different process.
Then along came Nathan Chapman, James Slater, Charles Kelley, Sam Ellis, Laura Veltz, Jimmy Robbins, Liz Rose, and so many more. Treasured Nashville songwriters who are not only prolific, they are good, kind people who welcomed Booth completely with open arms. It did not take long for her to prove herself in these rooms and through word of mouth, the songwriting community became aware of Laci and her talent. When she'd walk into a writing session with these seasoned hitmakers, she'd walk out with so much more than just a song or two. "I learned so much on guitar that I never knew before. I learned how to open up to people and build relationships, even though I'm an introvert," she says. "I fell in love with a few outside songs, too. It's Nashville, and I mean, amazing songs are everywhere. But after I gained that confidence in those writing rooms, I knew I definitely wanted to make it a point to write every song on my album. I'll always write my own songs."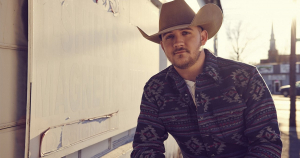 November 27 Drew Parker
It takes some folks 10 years to make a name for themselves in Music City, but in the three short years that Drew Parker has lived in Nashville, TN, he has been able to accomplish things he never dreamed were possible.
Coming from a small, unincorporated town of Stewart, Georgia (located in Covington, Georgia), Parker began singing at age 3 in front of small church crowds. Over the years, he began to build his confidence and, at age 14, he decided to pick up a guitar and teach himself how to play songs from his inspirations, such as Keith Whitley, Merle Haggard, Waylon Jennings, Travis Tritt, and Alan Jackson. At age 18, he expanded his musical abilities and learned to play piano, both of which he still uses today to craft lyrics and rhymes into songs.
Parker made the move to Nashville, Tennessee in 2015 and signed a publishing deal with RiverHouse/WarnerChappell in September of 2017. He is a co-writer on Luke Combs' debut platinum record "This Ones For You", Jake Owen's single "Homemade" and Luke Combs' "1,2 Many".
Aside from his cowboy hat and boots, Drew Parker is the definition of true country. He is genuine, honest, and carries an old soul that resonates with many. He is on the rise and sees no end in sight.
December 4   Priscilla Block, Hannah Ellis and King Calaway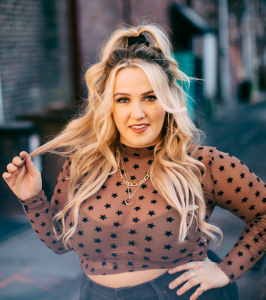 Priscilla Block draws listeners in with her unfiltered, relatable songwriting and catchy melodies. Pegged as a 2021 Artist to Watch by Amazon Music, PANDORA, Spotify, CMT, The Boot, MusicRow, HITS, Sounds Like Nashville, Country Now, Music Mayhem and more, Priscilla's honest and upfront approach promotes self-love, empowerment, and acceptance through her own blend of country pop and southern rock, dubbed the Block Party sound.
In early 2020, Priscilla was struggling to make ends meet after losing her job and her apartment. Unable to get out and play in person due to Covid-19, Priscilla began experimenting on TikTok and quickly developed a rabid fanbase with songs like "Thick Thighs," "PMS" and "Just About Over You." Fans rallied together to independently fund Priscilla's recording and since its release, "Just About Over You" peaked both the iTunes Country and All-Genre song charts, the song was named one of The New York Times Best Songs of 2020, and it is now Top 20 on country radio. "Just About Over You" along with "Wish You Were the Whiskey," "I Bet You Wanna Know" and three more originals written by the young star comprise Priscilla's self-titled major label debut EP released April 30.
Originally from Raleigh, NC, Priscilla moved to Nashville to pursue music shortly after high school. In Nashville, the affable, hardworking, student of life worked multiple jobs to make ends meet, then a chance encounter with her idol – Taylor Swift – was the sign she needed to dive all the way in on her music. Priscilla is a seasoned performer playing sold-out shows across the southeast including Deep South the Bar in Raleigh, the storied Listening Room Cafe, and Nashville's rowdiest block party, Whiskey Jam. Priscilla is currently on the road with Ashley McBryde and she has also shared the stage with artists including Gabby Barrett, Adam Craig and Adam Doleac.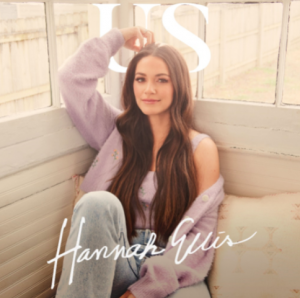 A native of Campbellsville, Kentucky, Hannah Ellis grew up competing in every small-town contest she could find her way into and was exposed to live performance with opening slots for artists like Lee Brice and Jake Owen at an early age.
In 2012, Hannah graduated from The University of Kentucky and headed straight to music city. She had a stop on season eight of NBC's The Voice and signed her first publishing deal in 2015.
In the fall of 2016, Hannah released her song "Officer Down," a tribute to her slain cousin, Officer Daniel N. Ellis. "Officer Down" received national attention and brought Hannah from Nashville to the front steps of the U.S Capitol Lawn for the Fallen Police Officers Memorial Service.
By 2017 her artistry had taken off she was invited to join CMT's prestigious "Next Women of Country" program alongside eight select female artists. Rolling Stone Magazine dubbed her one of their 2018 "Artist's To Watch." With momentum from a successful year and support from some of Nashville's best, Hannah released her debut, self-titled EP. Her single "ILYSoWhat" premiered on CMT, spun on Sirius XM Radio, and landed on multiple Spotify playlists. Hannah released her most recent single "Home and a Hometown" in July of 2018. Both "ILYSoWhat" and "Home and a Hometown" have surpassed the 1 Million mark on Spotify.
Outside of her artistry, Hannah has had success as a songwriter with cuts on both household names and up-and-coming acts. Artists like Tim McGraw, Keith Urban, Danielle Bradbery, and Russel Dickerson, are just a few of the artists that have recorded Hannah's songs. Her song "You Were Never Gone" was picked up by MTV's Teen Wolf and released on the television show's soundtrack.
From that very first Nashville jam session in 2018, the members of King Calaway quickly discovered how each of their vocal and instrumental talents – as well as their shared love of harmonies, country and '70s rock music – complemented each other in perfect unison and formed an instant musical brotherhood for years to come.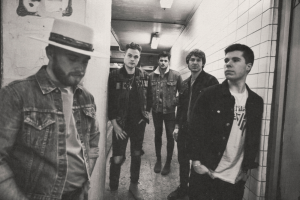 By October 2019, King Calaway had recorded and released their debut album, Rivers, on BBR Music Group/Stoney Creek Records. The album amassed an impressive 59 million on-demand streams and featured their hit single "World For Two," which was the #1 most added song at country radio in its debut week, ultimately garnering 53 million on-demand streams. Building on this momentum, the band earned massive opening performance slots for Garth Brooks & Gabby Barrett as well as national TV performances on The Kelly Clarkson Show, TODAY, The Late Late Show with James Corden, and Jimmy Kimmel Live!
The group's breakthrough year was abruptly brought to a halt when met with news of the coronavirus pandemic in March 2020. Forced to retreat to their homes, the band used this time to immerse themselves in their songwriting process and hone their craft as musicians. The result was the beginnings of a brand-new project with a fresh modern country sound and a now 5-piece band featuring original members: Chris Deaton, Simon Dumas, Chad Michael Jervis, Austin Luther, and Caleb Miller.
"There are some songs that especially represent the past year and a half and what we've had to go through as a band, but there are also songs that are relevant for all times," Dumas says.
In February 2021, the band set out to Echo Mountain Studios in Asheville, North Carolina to record a selection of the myriad of songs they had penned over the past year and a half. On their four-song EP Midnight, set for release August 27th, the band doubles down on their signature harmonies, this time melding them with their own original compositions.
Midnight, soars with up-tempo, California-meets-country grooves; organic, signature harmonies and warm, relatable lyrics that represent their growth as songwriters, musicians, and vocalists.
"We love having a record that is almost entirely our own original music as songwriters," Miller says.
On the EP, the group revels in a harder rock edge that showcases their musicianship on tracks like "Homegrown," along with their live performance sensibilities.
"We definitely want people to listen to these songs and know they are listening to a band and not just a collection of studio musicians," Jervis says. Luther adds, "In the studio we were thinking, 'people haven't been able to go to shows in so long – how can we put them there in the room with us just by listening to this?'"
Elsewhere on Midnight, the band welcomes BBR Music Group labelmate Lainey Wilson on the playful "Good Time To Me."
"We hadn't had a collaboration yet," Deaton says. "We love working with Lainey – She's one of the most talented singers we've ever met."
Rounding out the project is the sleek, uplifting track "More People" which further encompasses the group's mission of making music that is both expertly crafted and wields a positive influence. "We've all been exposed to uplifting anthems and seen how music can inspire people to move forward, and we would love our music to have that effect on others too," Dumas says.