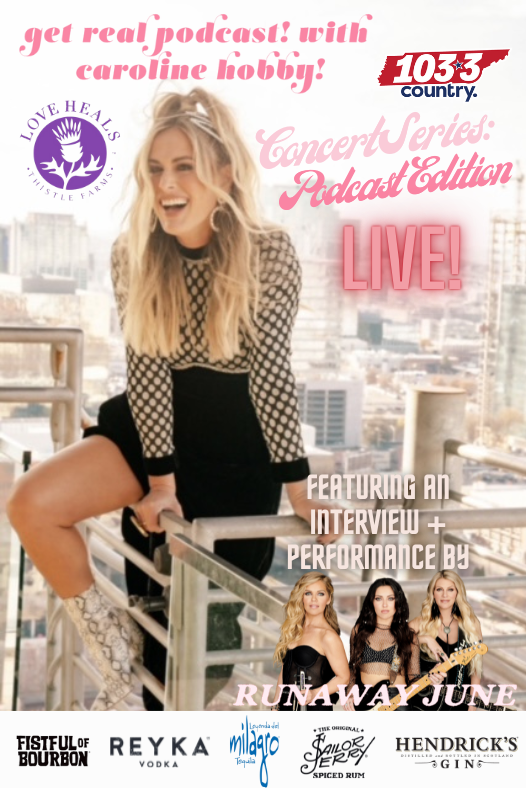 From Randy Houser to Jessie James Decker, this year's Country Concert Series has brought some pretty memorable nights to 3rd and Lindsley, but this time we're keeping it going with a LIVE podcast from Caroline Hobby and her special guests, Runaway June!
Tickets are only $25 with a portion of sales going directly to Caroline Hobby's charity of choice, Thistle Farms. <3
103.3 Country Concert Series: The Podcast Edition featuring "Get Real with Caroline Hobby" & Runaway June
WHEN: Tues., Sept. 27th @ 3rd & Lindsley
DOORS: 6:00 PMPODCAST START TIME: 7:00 PM
Make sure you grab your tickets before they're gone, and we will see you there!