We're throwing another FREE 103-3 Country Pickin' Party at Hop Springs in Murfreesboro!
February 5th – Callista Clark and Erin Kinsey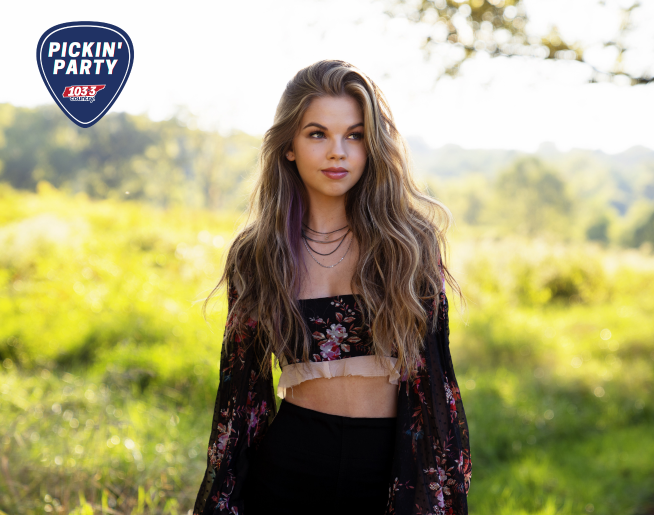 Callista Clark – Every song has a story and at just 18 years old Callista Clark has a lot to say. Like so many talented singer/songwriters that paved the way before her, the young songstress wields her creative gifts as both a defense and an instrument of peace as she puts her heart on display with her debut collection Real To Me, out now via Big Machine Records.
Blending her love for authentic, timeless classics with the sounds of her Georgia roots, Clark "commands her career from its breakthrough beginnings" (American Songwriter). Gearing up for the release, she collaborated with many of Country music's leading songwriters including Jonathan Singleton, Laura Veltz, Nicolle Galyon, and Emily Shackleton, among others. The proof that Clark can hold her own among Nashville's most prominent is evident as she was recently named an iHeartCountry On The Verge Artist and her debut single, "It's 'Cause I Am" continues to climb and was Country radio's most successful new artist debut of 2021.
She made her national television debut last year with an interview and performance of the single on Live with Kelly & Ryan who touted her as "the next big thing in Country music." Coming off of a whirlwind few months, she shows no signs of slowing down and was recently featured as the only Country artist in BILLBOARD's annual "21 Under 21″ all genre list.
Her inspiring videos with which Scooter Braun (SB Projects) and Scott Borchetta (Big Machine Label Group) took notice, have amassed over 130 million views across all socials + YouTube. For more information and upcoming tour dates, visit CallistaClark.com and follow along with Callista's journey on Facebook, Instagram, TikTok and Twitter.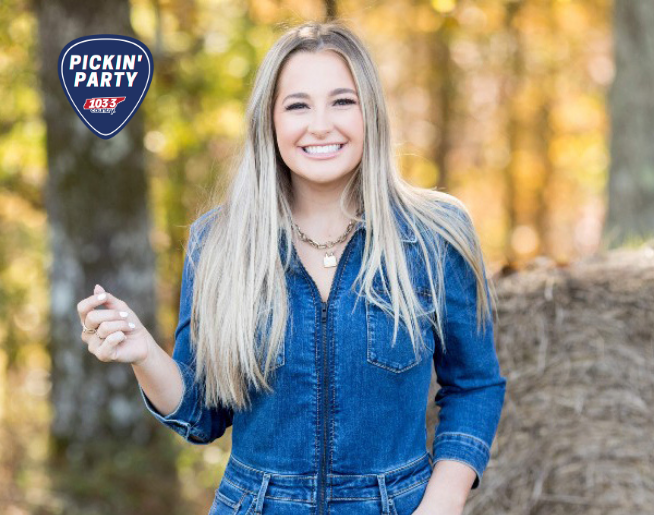 Erin Kinsey – It's very rare in today's music industry to come across a talent as young as Erin Kinsey that creates soulful lyrics, skillfully plays seven instruments and has such dynamic  vocals .  Erin's talent  captured the attention of Creative Artist Agency, signing her to their roster in 2016.  
"I instantly fell in love with Erin's amazing voice and her vivacious spirit comes through in all that she touches. Both assets ensure that Erin has a successful career ahead of her." – Rod Essig, CAA executive.
This young established Rockwall, Texas native has been heard from London, performing at the C2C Festival to Nashville, sharing the stage of the Grand Ole Opry performing her hit song PINK recorded by Dolly Parton, Monica, Jordin Sparks, Rita Wilson and Sara Evans.
Erin has been a guest performer on several televised shows including a PBS songwriter series featuring country artist Jimmie Allen and legendary songwriter Liz Rose. In April 2021 , Erin's first single, "Drunk Too" went viral on Tik Tok which has inspired her to record the hit song and release six months ahead of schedule!
 If there was ever a new talent to watch out for its Erin Kinsey and she's just getting started!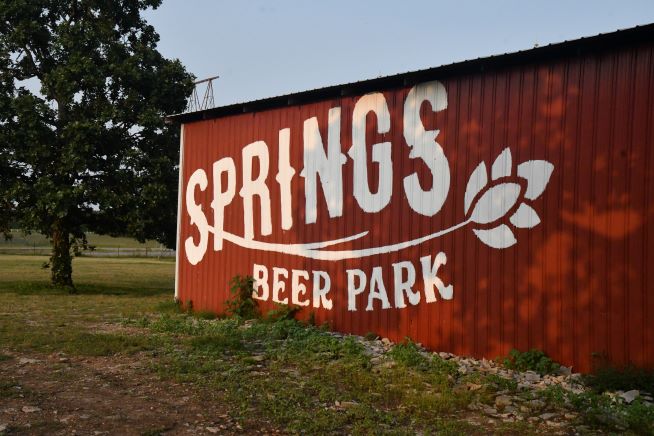 Hop Springs Beer Park is located on 83 acres of beautiful Tennessee nature. Our grounds contain a disk golf course, dog park, walking trails, a beautiful creek and placement for 2 outdoor stages in the warm months and permanent indoor stage located inside the taproom.
Address: 6790 John Bragg Hwy, Murfreesboro, TN 37127
Phone: +(615) 450-1907